Welcome to Year 4 (Archive 14-15)
Welcome to our fantastic Year 4 class! Year 4 is full of hard working children and their learning is led by Mrs Price, Mr Mather and Mrs Youds. Over the year, they are learning about lots of exciting themes.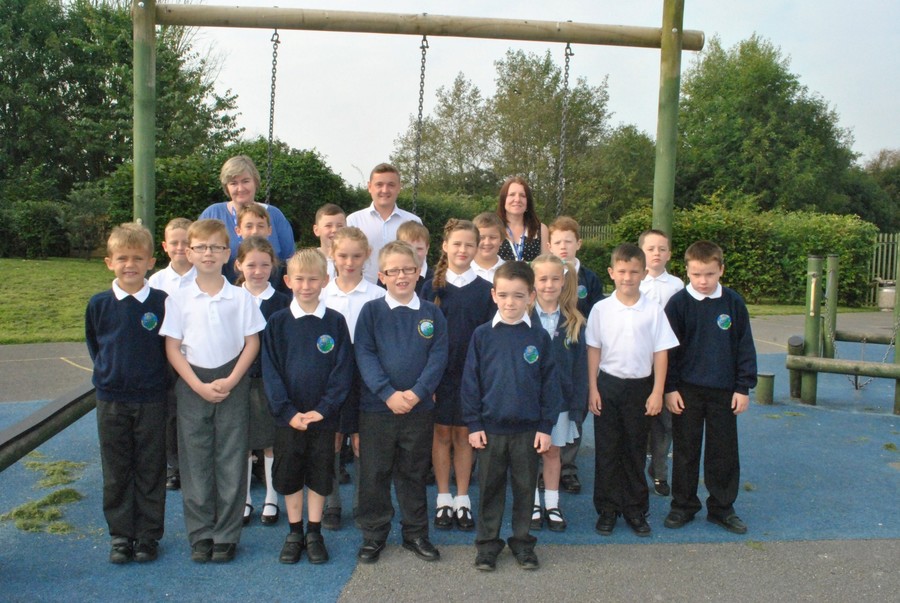 Our theme for this half term is 'Water, Water Everywhere'. Our focus subjects will be Science, Geography and History. In Science ,children will be learning about solids, liquids and gases as well as carry out practical investigations.
Within our English lessons, we have been been looking at different ways of engaging with our model text 'The Mousehole Cat'. In groups we planned a news report and used role play to interview characters. We asked what happened and discovered different characters' thoughts, feelings and motives.
In Art we have been using a range of drawing materials, including different grades of pencils, charcoal and coloured pastels. We have used smudging techniques to help to create 3-D effects. Inspired by Monet, we have been using water colours to try to capture the flow and energy of water.
During our Maths lessons, we have been comparing shapes by their properties. We have used Geostrips to understand how squares and rectangles can be adaped into rhomuses and parallelograms. We also made trapeziums and convex and concave kites.
As part of our learning in Science, we planned and carried out a practical investigation. We wanted to find out if all liquids have the same viscosity (runniness). We carried out a fair test by changing one of the variables. By putting the different liquids on a ramp, we tested how quickly they moved.
Geography will give children the opportunity to learn about rivers and the water cycle. Children will learn that rivers have sources and how human activity affects them. History will cover the earliest civilisations including those of the Ancient Sumer, the Indus Valley, The Shang Dynasty and Ancient Egypt.
PE for this half term will be Cricket and will take place on Mondays. Swimming will continue to take place on a Friday (don't forget swimming is now at an earlier time therefore we need to leave school at 8.45am)
Homework and spellings will be given out on a Monday and should be handed in on the Friday. On this day, the children will have their spelling and times table tests. Reading books should be brought home daily. If books need changing children are responsible for changing them themselves. The children will read to an adult and have some guided reading sessions each week.
Thank you for visiting our page.