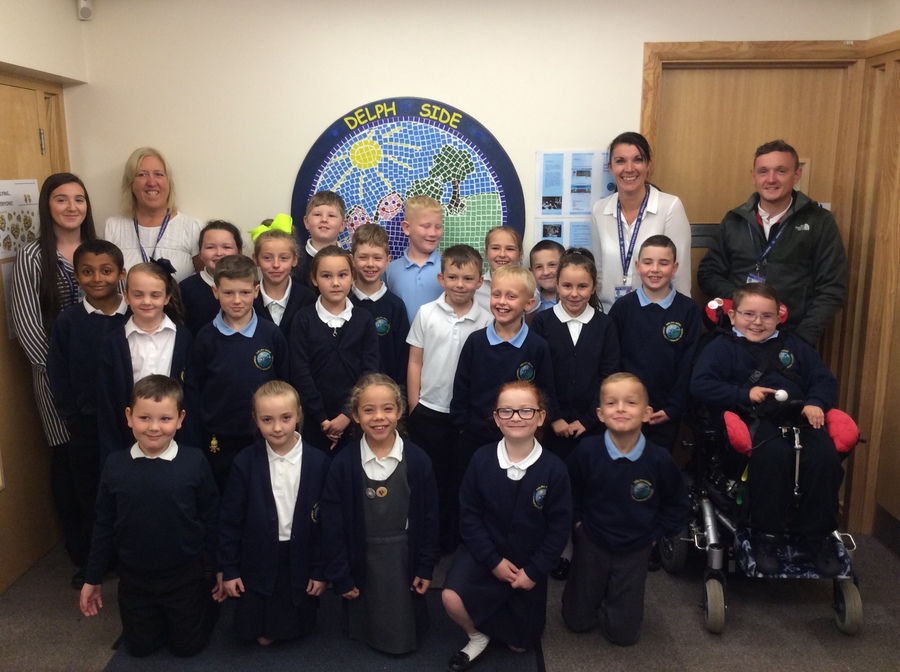 In Year 4 our class teachers are Miss Breckell and Mrs Burton. Our teaching assistants are Mrs Keegan and Mr Mather. There are 23 lively and enthusiastic children in our class and we all love to learn new skills.
In the mornings we are taught by Miss Breckell, where we do English, Theme (Science, Music, Art, DT, History, Geography) and French. Followed by Mrs Burton in the afternoons, where we do Maths, RE, Jigsaw and Computing.
At play time, we can either bring in our own healthy snack or you may choose to pay 20p per day to choose a snack from our snack trolley.
Water bottles can also be brought into class in a plastic bottle that is clearly labelled with a name and will be freely accessible throughout the day.
P.E
We have P.E on a Tuesday and Wednesday every week. School P.E kit should be kept in school at all times. The children will being them home at the end of each term to be washed.
Homework
Children will bring home a small list of spellings home each week. They will need to be practiced at home ready for testing on a Friday.
We will also bring home times table homework weekly. This year will need to know all of our times tables so the more practice the better!
Reading Books
Children will bring home their school reading books every night. The books will then be checked daily to ensure reading is taking place.
Blitz Artwork
Year 4 have been busy making artwork for the Blitz.
Steady Hand Game
The children have been very busy making their pro-types for their Steady Hand Games. We have used our understanding of circuits to help create them. After lots of designing, the children picked their favourite designs and used Metal to form the maze for their games. We had lots of fun making them and testing them out.
Junior Apprentice Electricians!
Yer 4 have passes their Junior Electrician Apprenticeship! They took part in a series of challenges to pass the course. Well done, Year 4!
Isle of Wight
During Isle of Wight theme day year 4 have been sketching Carisbrooke Castle.
Listening Hands
A lovely relaxing start to the afternoon with our first peer massage session
Maths No Problem
Investigating place value.
Dangers of Electricity
We have been looking at the dangers of electricity in our new topic. The children enjoyed looking around all rooms of a house to see if any dangers occurred.
Ukulele Lessons!
Great fun in our first ukulele lesson! Lots of budding musicians.
Maths - No Problem!
Year 4 had great discussions working together in our first Singapore style Maths lesson.
E-Safety
Our first computing lesson of the year was all about staying safe online. We worked collaboratively in our groups to present to others our findings.
Thank you for visiting our page.