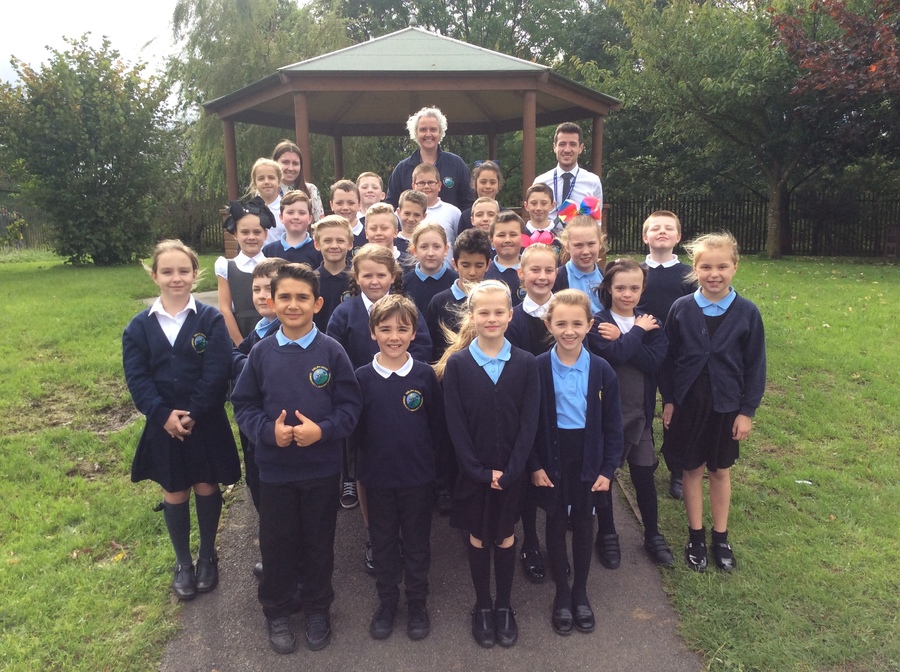 In year 5 this year the teacher is Mr Ward and the teaching assistants are Mrs Davis and Miss Johnson.
Our theme this half term is Food, Glorious Food! In this topic theme we will be learning all about where our food comes from and how it travels to our placates; this will be through out Geography lessons. In design and technology we will be creating our very own food item! Finally, in science we will be learning all about reversible and irreversible changes, this is going to include lots of exciting experiments!
We have PE on a Tuesday and we will be going swimming every Friday.
Singing!
We have started practing for our Christmas performance and so far we have learnt 'Over The Hill'! However, our version has a slight twist...
Presenting Our Work!
This week in English, we have been exploring how characters and settings are developed in books. We worked together in groups today to present our writing verbally, everyone was brilliant!
Where does our food come from?
In Geography, we have been looking at where our food comes from by researching using the internet. We found out where bananas, apples and coffee come from!
French Day!
On our last day of the half term we celebrated all things French with our French Day! We expanded our range of vocabulary that we are learning in French and we also tried some French food, we started simple with a baguette! In the afternoon we taught some of the year 1 children some of the things that we had looked at throughout the day.
Spitfires!
We have been making our very own spitfires today in year 5, it got very messy! We started of by creating a paper model using a template. The template was then used to create our own models out of paper which we finally wrapped in mod roc. They have turned out great!
World War 2 PE Lesson!
As part of our World War 2 week, we have been training like soldiers in PE!
Orienteering at the Beacon!
We have been learning how to use 6-digit coordinates in Geography and we wanted to test our knowledge in the wild by going up to the Beacon and following these coordinates for real! We identified what Physical and Human Geography that we found in these areas.
Changing Variables
We have been developing our programming skills further in Computing by working with variables. We made the character say the 8 times table!
Creating our own sounds using PYONKEE!
In year 5 we have been learning how to program using PYONKEE (it's Scratch for iPads). Our objective the week was to select a character and create a sound appropriate for that character. Year 5 enjoyed the monkey and the elephant as they could make the loudest sounds for these!
Story Maps and Slow Writing!
We have been reading Beowulf this week as part of our Myths and Legends topic. This is just some of the great work that the children have been doing in year 5 through story mappings and slow writing!
Thank you for visiting our class page.