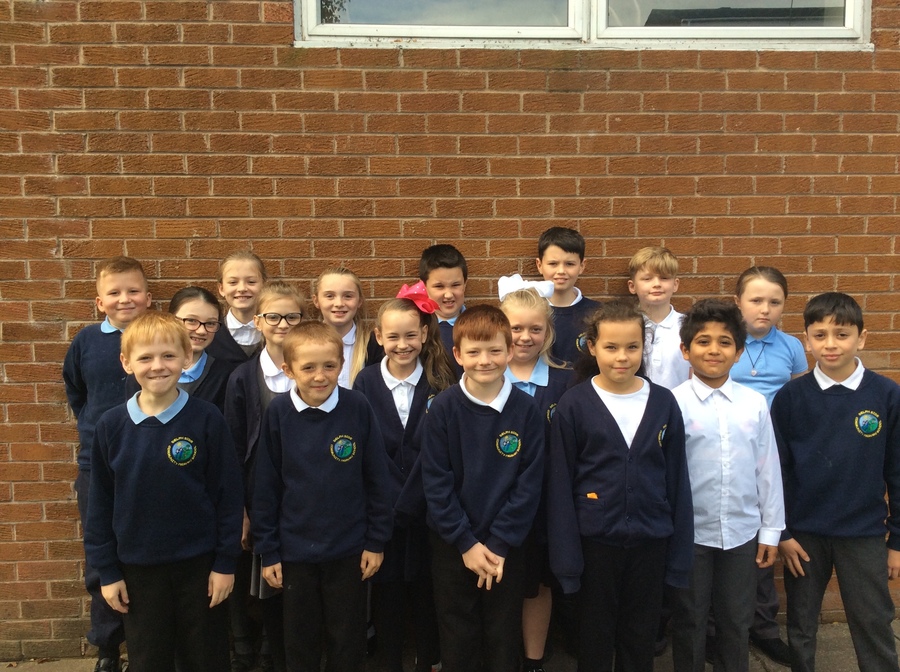 This year's Year Six team are Mr. Morris and Mrs. Gwyther!
Our theme for the half term is "I'm A Year Six, Get Me Out Of Here!", which is all about survival, evolution and extreme environments. Our geography learning will focus on climate zones and biomes, while our science is centered on adaptation and inheritance in plants and animals.
Our artwork will be based on camouflage and patterns, and our class novel will be Kensuke's Kingdom by Michael Morpurgo.
We have P.E on Wednesday afternoon, and children will require a full kit.
We also have swimming on a Friday morning. Children require swimming shorts/ costume, a swimming cap and towel. We also recommend a coat for winter months as we will make our to Nye Bevan swimming baths on foot.
Our 'Starbooks' reading challenge offers children the chance to have a hot chocolate and biscuit in our reading corner when home reading is evident in reading diaries! Bring your book in everyday to collect your loyalty points!
To support Year Six children towards their SATS, we will regularly discuss test style questions. If you would like to know more please see either Mrs. Gwyther or myself anytime.
French Day!
We have been learning how to order food in French...especially Subway! We learnt how to ask for a combination of ingredients on our baguettes, and then we got to make them! MMMMM!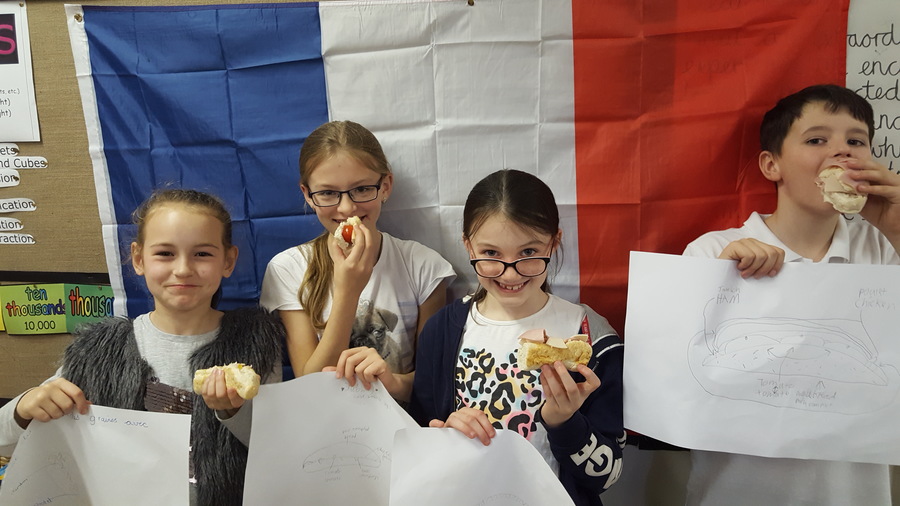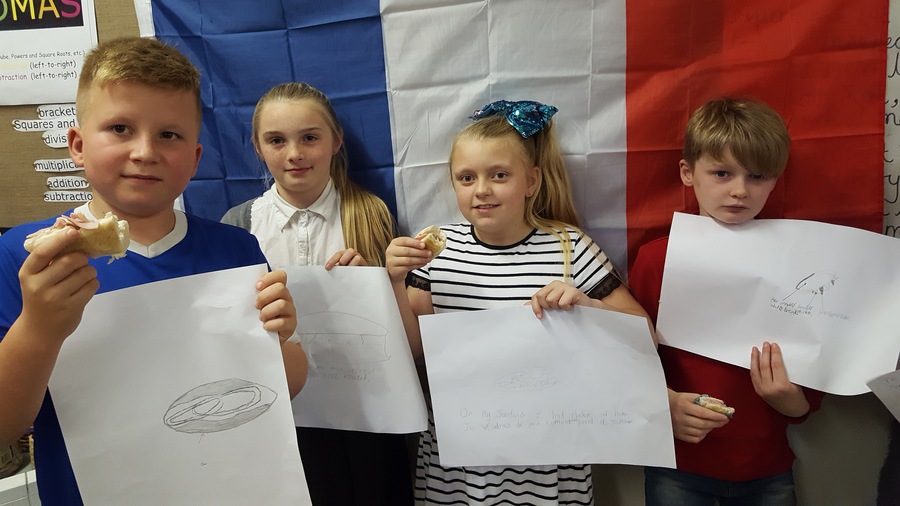 Newspaper Reports...
We've been using our iPads to publish newspaper reports on Mount St. Helens! We used a combination of apps to search for images, save, import and re-size them ready for our report-writing. We then selected fonts for our headlines, by-lines and columns before printing them.
Survival of the fittest!
Year 6 have been fighting over their food supply by competing with different 'beaks'. We used our beaks, which have their own properties to decide how birds compete for survival in the wild. We found that certain birds and their beaks are not designed to compete for certain foods, and that food supply is finite in the wild.
Survival Morning at the Beacon
Year Six went 'all Bear Grylls' on Thursday when we visited Beacon Country Park for a morning of den-building and camouflage work! We painted each other's faces in camouflage paint and went hiding from the Gruffalo, then we made make-shift shelters. This was the WOW! activity for our survival-based theme in which we've studied survival of the fittest and adaptation in science.
Adaptation
This week, Year Six have been learning about adaptation using popcorn, jelly beans and raisins! We've learnt that birds, in particular, have adapted the shape and size of their beaks depending on their location and food source in order to survive. Thanks Darwin!
Desert Island
In English, we've been writing diary entries as a stranded boy on a deserted island…scary!