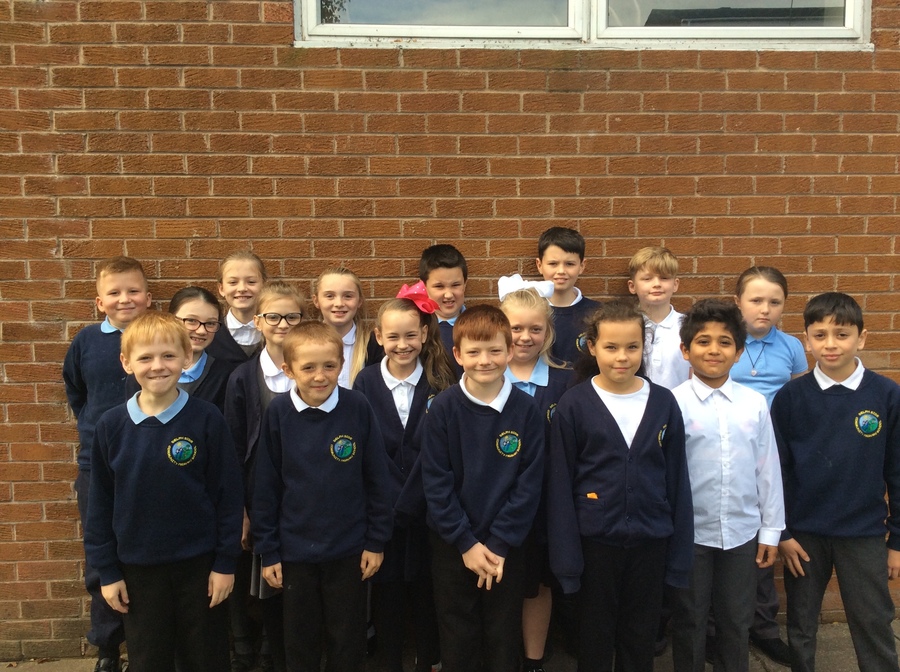 This year's Year Six team are Mr. Morris and Mrs. Gwyther!
Our theme for Spring 1 Half Term is 'Elementary, Dr. Watson' - a theme based on Sir Author Conan Doyle's famous detective, Sherlock Holmes. We'll be studying the human body, particularly the circulatory system, and will be using our coding skills and presentation skills to show the complexities of the body.
Year Six will also be taking part in Bikeability in January, so bring your helmets and puncture kits!
We have P.E on Wednesday afternoon, and children will require a full kit.
Our 'Starbooks' reading challenge offers children the chance to have a hot chocolate and biscuit in our reading corner when home reading is evident in reading diaries! Bring your book in everyday to collect your loyalty points!
To support Year Six children towards their SATS, we will regularly discuss test style questions. If you would like to know more please see either Mrs. Gwyther or myself anytime.
We've been making Christingles for our Christingle assembly this week. We learnt how each element of a Christingle has its own significance and how the tradition started and evolved. We then wrote about what we had learnt in our R.E books as we reflected on the meaning of Christingle.
We've been reading Classic Fiction over the last two weeks, and focused particularly on Mary Shelley's 'Frankenstein'! We read chapters of the original text and wrote our own descriptive work by using some of the vocabulary in Shelley's novel. Have a look at our descriptive work below!
Year Six going strong in the final week of term! We've learnt how to find percentages of 3-digit amounts. The top-tip? Find 10% first, then anything is possible! Well done Year Six!
Music using Garage Band
We've been using our iPads to compose our own Chart-topping tracks! We used the Garage Band app to select our musical genre (mostly DubStep!) and then combined different musical instruments and drum beats to suit. We performed our tracks for the class and then uploaded our music to Seesaw. QR Codes coming soon!
Christmas Fair Enterprise!
We are officially advertising specialists! Year Six planned, wrote, edited and published persuasive adverts especially for our Christmas Fair Enterprise. We used rhetorical questions to entice our customers, bullet points to organise our key features, special offers and brackets to include further detail! Our 'Beautiful, Bespoke Baubles were a huge hit with customers and netted Year Six a handsome profit in the process - well done Year Six!
Science (Light & Shadows)
We have been studying how light travels and how our eyes perceive light. We looked at the eye itself and how our retina receives and detects light sources, enabling us to visualise objects which reflect light. We've even investigated how light travels in straight lines and used mirrors and torches to show direction of travel. Very enLIGHTening!
Hour of Code...
Year Six have been showing off their coding skills by overcoming a series of tasks through slick coding! We've used REPEAT functions and some of us even used IF STATEMENTS to set certain parameters for when our characters interact with their environment!
French Day!
We have been learning how to order food in French...especially Subway! We learnt how to ask for a combination of ingredients on our baguettes, and then we got to make them! MMMMM!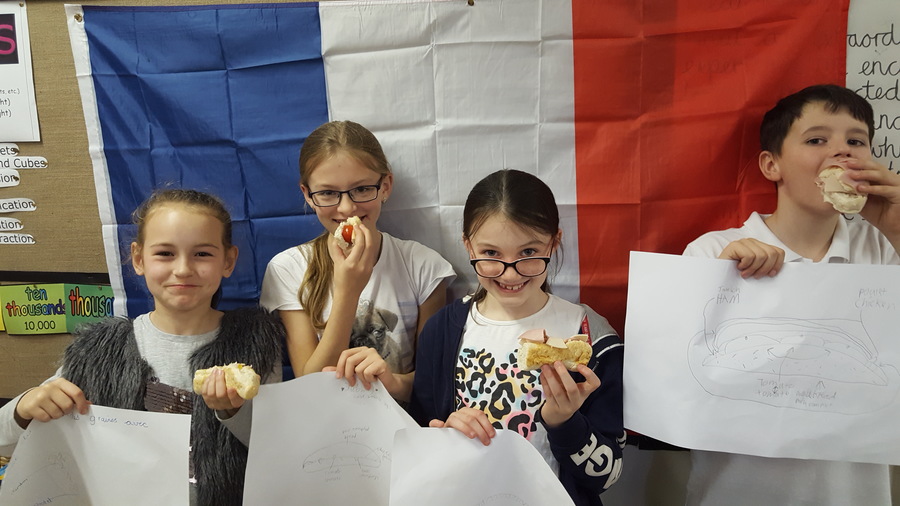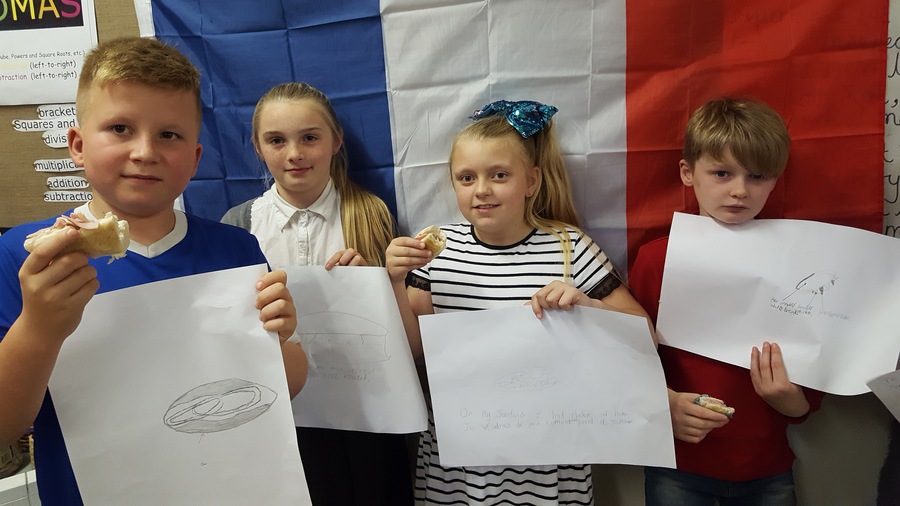 Newspaper Reports...
We've been using our iPads to publish newspaper reports on Mount St. Helens! We used a combination of apps to search for images, save, import and re-size them ready for our report-writing. We then selected fonts for our headlines, by-lines and columns before printing them.
Survival of the fittest!
Year 6 have been fighting over their food supply by competing with different 'beaks'. We used our beaks, which have their own properties to decide how birds compete for survival in the wild. We found that certain birds and their beaks are not designed to compete for certain foods, and that food supply is finite in the wild.
Survival Morning at the Beacon
Year Six went 'all Bear Grylls' on Thursday when we visited Beacon Country Park for a morning of den-building and camouflage work! We painted each other's faces in camouflage paint and went hiding from the Gruffalo, then we made make-shift shelters. This was the WOW! activity for our survival-based theme in which we've studied survival of the fittest and adaptation in science.
Adaptation
This week, Year Six have been learning about adaptation using popcorn, jelly beans and raisins! We've learnt that birds, in particular, have adapted the shape and size of their beaks depending on their location and food source in order to survive. Thanks Darwin!
Desert Island
In English, we've been writing diary entries as a stranded boy on a deserted island…scary!